Are you tired of dealing with a mountain of plastic bags after your grocery shop? Do you feel guilty about the fact that the plastic bag you just used for 10 minutes will never degrade and could harm wildlife? Do you want to switch to reusable bags, but feel like you are the only person doing it?
Well you are in luck. March 2017 has been declared #SkipTheBag Month! For this month the goal is to refuse all single use plastic bags.
No more bags at
the grocery store, farmer's market, clothing store, hardware store, home store, restaurant take out, or anywhere else where plastic bags are lurking.
Together we will help make an environmental impact on reducing plastic consumption and by sharing on social media we will encourage others to make the change too.
They say it takes 21 days to change a habit, so by the end of March we should have ended our plastic bag consumption for good!
How to participate in #SkipTheBag Month?
Sign up for emails. I will be sending out articles and tips once a week during the month to help motivate and encourage you.
Skip the bag! When you are out don't accept plastic bag. Use a reusable bag, paper bag, pillowcase or just hand carry the items. How you transport the items is less important than refusing the plastic bag.
Spread the word. Share your achievements and challenges using the hashtag #SkipTheBag.
Feel great knowing you did something good for the environment and entered to win some great products.
Enter to win the giveaway.
What is the giveaway prize?
I reached out to some of my favorite people who make reusable bags and they donated bags to giveaway to you!
1. Whale Tote from EnV Bags.

You may recognize this type of tote because it is what I carry with me and use!
EnV Bags weigh 3 ounces, but hold up to 40 pounds are are water resistant. The smart design includes a bottom gusset so the tote sits flat when packaged - and handles long enough to carry other the shoulder, even when stuffed. And I seriously stuff mine! Each tote comes in its own zipper pouch, when you are using the tote the pouch will hook inside the bag (near the seam). However if you lose the pouch (or elect not to use it like I do), the bottom straps keep the bag nice and neat. Measurements: 25" high by 19" wide with a 4" gusset at the bottom. Retail $10.50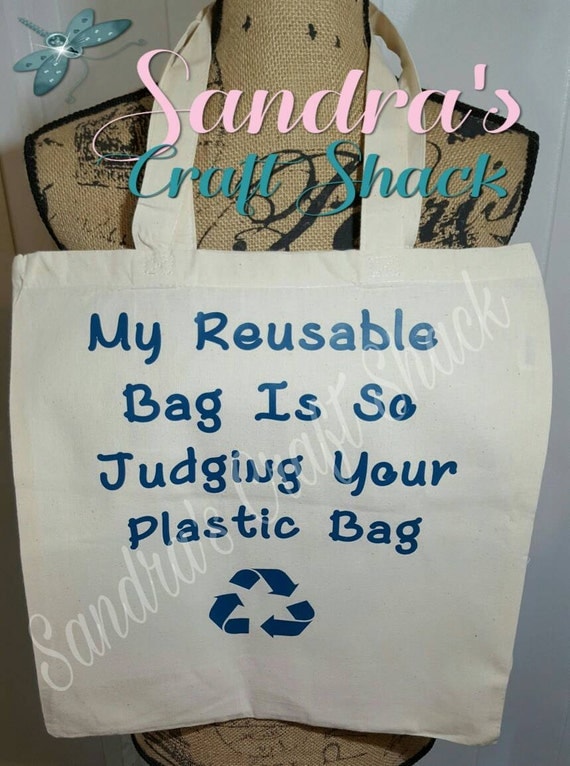 The bag is made of 100% recycled cotton and measures 15" wide by 16" tall. Natural color and the text is professional grade HTV applied witha professional heat press. Retail $17.50
Please enter below to be entered in the giveaway. Prize is open to US residents only, but anyone anywhere can participate in SkipTheBag Month!
a Rafflecopter giveaway
I was provided these bags to give give to you, but all thoughts are my own. See
disclosures and privacy
.
Pin for later:
Shared on:
Healthy Happy Green & Natural Hop
,
Homestead Hop
,
Homesteader Hop
,
Waste Less Wednesday
,
Going Green
,
Home Matters
,
Pretty Pintastic